PC & Mac Diagnostics, Upgrades, Parts, Data Recovery, and More. On-Site Appointments Available.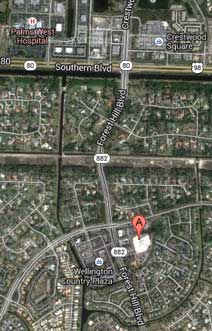 Address
12794 W Forest Hill Blvd. #1B
Wellington, FL 33414
561.420.0554
pcproswellington@gmail.com
Store Hours
Mon-Fri: 9:30am-5:30pm
Saturday: 12pm-4pm
Sunday: Closed
We serve all of Palm Beach County including Boca Raton, Delray Beach, Boynton Beach, Palm Beach Gardens, Wellington, and West Palm Beach. See our locations page for more information.
Proudly Serving Residents of Palm Beach County with Computer and Laptop Repair Services
Located in South Florida and need to have your computer or laptop fixed? PC Pros of Wellington is the #1 preferred choice for quality and reliability. We offer on-site home computer repair services in Wellington, FL and the surrounding areas in West Palm Beach.
We provide repair services for the following PC & Mac related issues:
Hardware Failures
Software Errors
Virus or Spyware Infections
Operating System Errors
Wireless or Wired Network Problems
PC T Internet Connectivity Errors
Other Computer Hardware or Software Failures.
For businesses, one of our technicians will visit your location to evaluate your computer and/or network repair situation.
Home and Office Support
Can't make it to PC Pros of Wellington? Then we will come to you. Schedule an appointment for on-site services by calling (561) 420-0554.
Remote Services
Get the support you need online or over the phone by calling PC Pros. Our knowledgeable and patient staff will help you solve your problem from start to finish.
PC Tune-Up | Speed-Up
Our PC Tune-Up | Speed-Up Services include System Evaluation, Increasing Start-Up Speeds, Removal of Unused Applications & Programs, Virus and Spyware Scan/Removal, Registry Scans, System Drive Defragment, BIOS and Operating System Optimization.
Networking
Whether your network is wired or wireless, PC Pros of Wellington can help you connect to the Internet at a high speed with multiple computers and devices.
Contact PC Pros of Wellington