IPHONE REPAIR
PC Pros is your only stop for iPhone repair!
Our Apple iPhone repair services are second to none. We offer a full line of replacement parts that are top-of-the-line so when your repair is complete you can be happy knowing that it's as good as new.
iPhone water damage repair is also common and the extent of the services needed may vary. We use a 'special' process with equipment and technologies that other competitors don't know about. We fix water damage for the all the iPhone generations so the unit is as good as new over 90% of the time.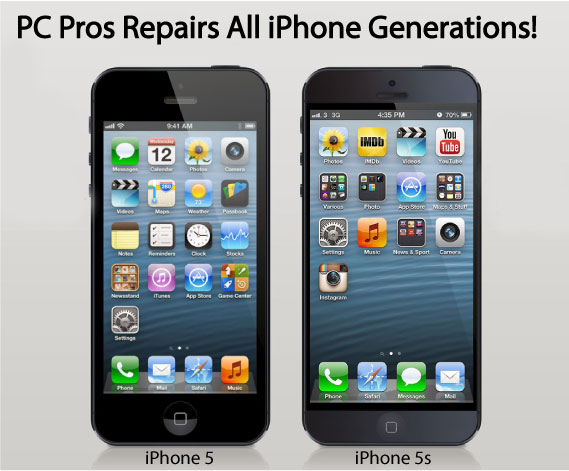 We Service these Popular iPhone Products:
iPhone 3
iPhone 3G
iPhone 3GS
iPhone 4
iPhone 4s
iPhone 5
iPhone 5S
Common Repairs
A repair can mean many different things, therefore, the first step for you would be to recognize exactly what the problem is you are having.
A couple questions to ask yourself: Is the glass cracked? Is the LCD behind it showing lines or is it all white? If so, you need a iPhone 3GS Glass and LCD Repair.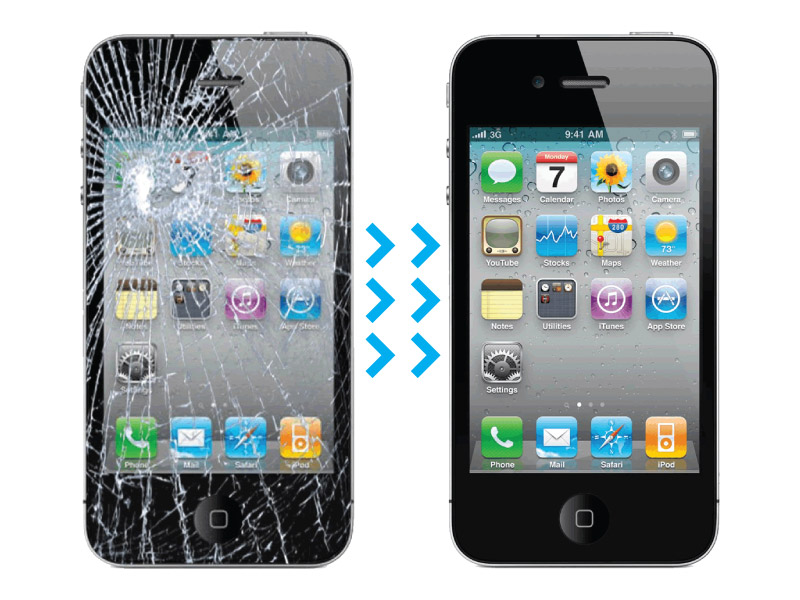 If only your glass is cracked and your LCD is working fine then you need iPhone™ Glass Repair.
If your glass is not broken, but your LCD is showing a white, distorted, or black screen then you would need our iPhone™ 3GS LCD Repair.
Did you drop your iPhone™ in liquid and/or spill something on it?
First and foremost stick it in a bag of rice and then bring it in.
Water Damage Repair
The quicker you get the iPhone 3Gs to us, the more likely you are to have a working iPhone and for it to be repairable.
Is your iPhone is not accepting a charge or dies really fast? You more than likely need a 3GS Battery Replacement.
If you not sure of the problem you are encountering with your iPhone or the problem is not listed then an iPhone 3GS Diagnostic is needed. We will conduct a full diagnostics of your iPhone™. We will then get in contact with you to discuss the problem prior to doing any repairs.
We provide you with a breakdown of all necessary repairs and the price before going ahead with the repair.
We serve all of Palm Beach County including Boca Raton, Delray Beach, Boynton Beach, Palm Beach Gardens, Wellington, and West Palm Beach.